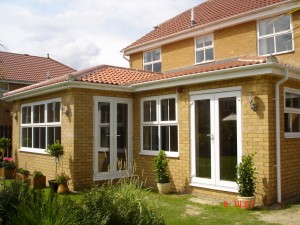 When we hear the word extension we think building onto or making larger. It's true that extension covers a broad range of home modifications. And each extension project is as unique as the home-owners vision.  But at the core of all home extensions are two essential benefits: adding space and adding value. A well-designed extension not only enhances current living space, the extra room may even lift the property into another price bracket.
Some of the most common uses for home extensions include home office, bedroom with en-suite bathroom, garden room, conservatory, self-contained annex/second residence, and family space, to name just a few.
No matter what your motive, extending a home or garage is a complex undertaking. At Knight Builders we specialise in residential extensions, as well as conversions and refurbishments.
Below is a gallery of some of our work.